PHP Website Design & Development – Converting Digital Visions into Realities
Leverage reliable and powerful custom and responsive website design and development solutions backed by code-error free PHP web solutions.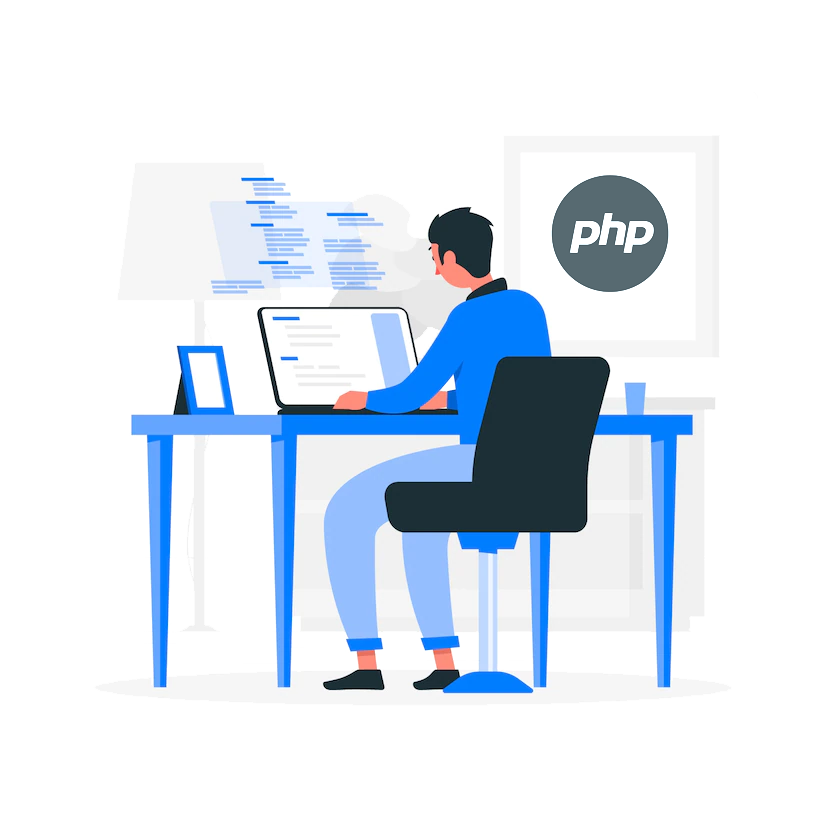 PHP Website Development Features
Successful business professionals are harnessing the power of the PHP platform to strengthen the online viability and visibility of their business. Being a server-side scripting language, PHP is optimized for error-free website development needs. Some exclusive features surrounding PHP include:
PHP is the server-side, open-source, HTML-embedded, general-purpose web scripting language allowing the creation of dynamic content that interacts with databases. PHP language is well-known for its flexibility, speed, and simplicity. These features have rendered PHP the most fundamental web development language for years.
Get everything built from scratch! From dynamic to static website or web application development, PHP has proudly represented creative developers across the globe to create meaningful digital experiences.
With easy-to-learn command functions and simple syntax, PHP-based website development is accepted and loved across the globe.
Why is .NET Core Popular?
Being a free and open-source coding language, PHP is an easy-to-learn and cost-friendly web development language that allows more features and functionalities to be added to your website. Keep your end-users excited, engaged, and entertain with dynamic and static online appearances and experiences that attract and retain your client's attention.
With optimized cloud computing performance and exceptionally robust security features, PHP remains the most-wanted website building technology for seasoned web developers across the globe.
Combining our years of experience, the love for web design and development, and the inclination to deliver you quality results, enable us to develop PHP-powered web-based experiences your customers will never deny!
Recognise your Goals – Harness PHP Solutions for Business Empowerment
erico's expertise in .NET CORE development includes:
Interactive and Dynamic Designs
Embed constantly changing elements into your website UI to expand the overall UX.
Expert PHP developers at your service – we are happy to help you anywhere, everywhere.
Feature-rich, mobile-friendly websites create the perfect ecosystem to attract clients.
Top Five Reasons to Choose PHP
For developers, PHP remains among the top-rated website development technologies to date. With uninterrupted server-side applications and the introduction of interactive design models, PHP has provided everything a modern website should include. PHP remains the most-loved web development framework as it offers unmatched high speed, multiple integration opportunities, nativity, and flexibility to its developers and users. Some must-mentioned benefits of PHP include:
Cloud computing integration
Agile website development processes and easy data handling becomes possible with PHP web development frameworks and Erico.
Interactive & Custom PHP Web Design Services
Erico's expertise in WordPress website design and development includes:
CORPORATE WEBSITE DEVELOPMENT
PHP-BASED CMS DEVELOPMENT
SOCIAL NETWORKING SOLUTIONS
WEB APPLICATION DEVELOPMENT
PHP-Powered Web App Design & Development Solutions
Erico leverages the power of sophisticated PHP-powered web app development solutions to brainstorm, design, develop, and deploy actionable web-based applications for your business.